Attorneys Guaranteeing Your Full Rights Under The Jones Act And Maritime Law
In 1920, the federal government adopted the Jones Act to allow seamen who had been hurt on the job to sue their employer for money to compensate them for their injuries. Under the Jones Act, injured seamen can recover money from their employers for an injury if employer negligence or carelessness caused the injury in any way. The seaman's contributory fault reduces the amount of money he can recover but does not bar his case entirely.
The Jones Act covers workers injured on boats and ships working on inland waterways and out at sea. For example, in Illinois this includes accidents on the Mississippi River, Lake Michigan and their tributaries. Thus, it usually applies to claims made by seamen, officers, harbor pilots and even oil workers. Regardless of whether the accident happened on the open seas or an inland waterway, a Jones Act law firm is most qualified to represent the injured.
Other federal maritime laws also may apply to your injury, including unseaworthiness, maintenance and cure. Determining the law that applies to your case may require the services of an attorney. Some injuries are covered by different laws like the Longshore and Harbor Workers' Compensation Act (LHWCA) or state workers' compensation laws, depending on the type of work that you do. At Armbruster Dripps Blotevogel LLC, our attorneys are experienced and skilled at representing clients with maritime personal injury lawsuits.
How Does A Worker Qualify For Jones Act Coverage?
Under the Jones Act and LHWCA, an injured person must meet two elements to qualify as a seaman:
The worker's duties help the vessel to function or aid in the completion of the vessel's mission
The worker has a substantial connection to the vessel, both in terms of the nature of the connection and its duration
Even with this test, the question of who qualifies as a seaman is far from settled. Therefore, it is very important to consult with a personal injury attorney experienced in handling maritime cases in the particular state where you work (Illinois or elsewhere). The lawyers of Armbruster Dripps Blotevogel LLC, have decades of combined experience litigating maritime cases.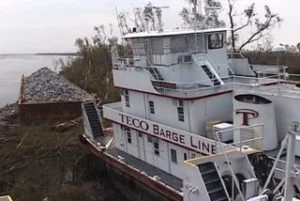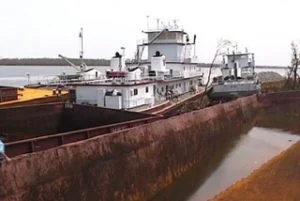 Protection Offered By Other Maritime Liability Laws
In addition to a claim for negligence or carelessness under the Jones Act, injured seamen often have a case against the employer for a defective condition in the vessel or in its equipment. This is called an unseaworthiness case.
The law says that the employer guarantees that all vessels (including towboats and river barges) and all equipment are reasonably fit for expected use. Defective equipment that has caused injuries or deaths on ships include:
Ratchets
Winches
Chain straps
Toothpicks
Stairs
Handrails
Walkways
Cheater pipes
Rigging
Stationary wire
Face wire
35-foot wires
An unseaworthiness case can also be based on defective tools or having too few, or inexperienced, people on the job or available to do the work. You may also have a claim for maintenance and cure if you are injured or become ill while working on a vessel.
Avoid Legal Traps For The Unwary
The law allows ship owners and maritime employers to file special federal proceedings called limitation and exoneration, which ask a federal judge to decide that they do not owe you a dime for your injury. If you receive a formal notice from a court with the name of your boat and your name on it, you need to contact an experienced maritime lawyer IMMEDIATELY. This is a very complex legal area that requires advice from a competent admiralty attorney. Time is of the essence when responding to these notices.
Discuss Your Case With Us In A Free Consultation
To learn more about your right to receive compensation for your injury on a boat, maritime vessel, or any navigable body of water, call us toll-free at 800-917-1529 or contact Armbruster Dripps Blotevogel LLC online to speak with an experienced attorney about your case.